Doulagivers of Door County WI Has a New Name!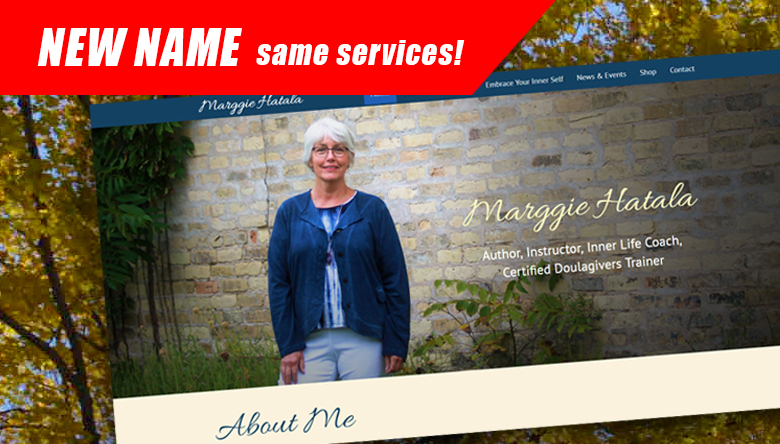 I'm excited to announce that Doulagivers of Door County WI is no longer…..but the services continue!
When I opened Doulagivers of Door County WI in 2016, I was acting on my deepest passion to help transform our culture's fears and perception of death and dying. I am so grateful to see the deep awareness and new services available to those in my community that resulted from my efforts. My services were embraced as people sought my classes about  "How an End of Life Doula cares for the Dying" and similar end of life topics. These led to my connection with many others in my community that shared my passion, many of which became Certified End of Life Doulas.
I have merged my services as a Life Doula and Educator with my Reflective Writing Services in Marggie Hatala. I am no longer in association with Doulagivers.com and felt that my business name was confusing and a duplication. You can find all of that I offer at https://www.embraceyourinnerselfllc.com/
My Facebook Page will be closed. Visit me at https://www.facebook.com/marggiehatalaauthor/?ref=bookmarks