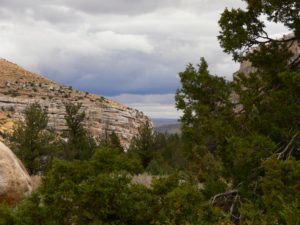 Mother Earth
The awesome power of our natural world
I just returned from a week spent in Wyoming. My daughter, and her family, recently moved there and this was my first visit. I have been through Wyoming on several trips West in years past, but never to really see and explore this incredible state.
What I found was a limitless variety of natural beauty, the textures and colors of rock different in every direction that we explored. And beyond that, I felt as though in a deeply grounded cathedral, almost hearing the sacred chant of the earth as we hiked.
I love being outdoors wherever life finds me, it is my place of worship. But being in the West, in the vast expanses of rugged and pristine nature, helps me to connect through the depth of myself to all that is. I bow low to Mother Earth, in true gratitude and reverence.