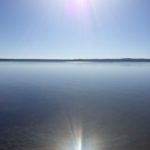 Memory
Memories and their role in our life
This morning I experienced a long forgotten memory. Experienced, because during my meditation time, I not only saw the image of this moment in my life, but I also felt the emotion of it too. Throughout the day, I have felt almost a flow of energy as more memories return and wash through my awareness. As I look back to a dream I had last night, I believe that is what heralded this current of healing, freeing these moments from the painful time in my life that they were.
I attempt to open myself this way throughout my days, and I know the challenge this can be. Yet I ask myself why our lives are so outer driven that this natural awareness of consciousness would be anything to prevent or avoid? And why it is not encouraged?
As a Reiki Master and healer, I know how these buried emotions and memories rob me of my vitality and health over time. I try to begin each day with the invitation for wholeness, and to welcome whatever comes up. As we move ahead in our world, I pray that our world can soften and create expectations that promote true health: in body, in mind, and in our spirits.