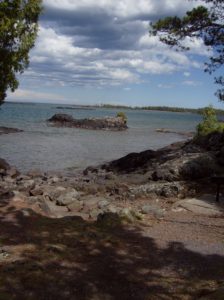 UP Bound
Heading to Houghton/Hancock
The past two years here in Door County, WI, have been both extremely busy as well as transformative.  Finally, this past spring, we began to feel settled in our new home, and to put down roots.  Our home in the UP sold, which freed us from the responsibility for it's upkeep and concern, and allowed us to move forward here.
Our choice to move back to Wisconsin was the correct one for both my husband and myself.  Yet a big piece of our hearts still remain in Houghton and the Keweenaw Peninsula.  Family, deep friendship, fun, and the incredible raw nature of that area constantly call to both of us.  Now that we are settled here, and free of homeowner chores in Houghton, we are returning next week for a much needed visit.  This trip can be solely for fun and connection, and will include a ski trip as we travel back home.
I am pleased to have combined this with an opportunity to speak to the Finlandia University Nursing Students. I will be speaking about end-of-life, the differences between acute care deaths and those within hospice care.  I hope to share my own experiences with them, and to learn from these bright and passionate students.  I was an adjunct instructor there for a period of time in our years in that area, and I have a deep respect for the nursing education that these students receive.  Kindness  and compassion is paired with professional and technical expertise, and they graduate with the benefit of all. I look forward to meeting this group of senior students, who will graduate in spring.  I know that I will leave richer for this meeting.